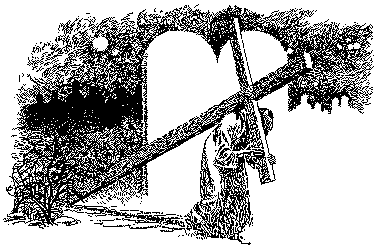 But be doers of the word, and not hearers only, deceiving yourselves. For if anyone is a hearer of the word and not a doer, he is like a man who looks intently at his natural face in a mirror. For he looks at himself and goes away and at once forgets what he was like. But the one who looks into the perfect law, the law of liberty, and perseveres, being no hearer who forgets but a doer who acts, he will be blessed in his doing. (James 1:22-25 ESV)
This particular passage of scripture, for me, has always been an easy one to quote when applying truth to the lives of others. It is easily stated alongside other scriptures to give authority to what is being communicated. For example, when you are telling someone they need to watch their mouths, you can quote various scriptures about how the tongue is a fire and that your words have power, and that Christians need to be careful how they talk, especially around non-believers. Then we end by reminding them that the Bible says to be doers of the word, not just hearers. I have even been to one church where the pastor ends every sermon with the charge to be a doer of the word…
Despite the readiness of this verse to be thrown around, I must admit, for me personally it has been a very bland passage for a long time. Maybe it is because of it's overuse, but it just doesn't carry a punch anymore. That is, it didn't until yesterday. All day I kept feeling like God was leading me to read James, but in my busyness, I didn't take the time to sit down and do it. But when I finally did, God didn't even let me get out of James 1 before lighting me up.
Part of the reason this passage in James has never really even made sense to me is that there seems to be a disconnect in the metaphor Paul uses to describe the difference between a doer and a hearer. He says that a hearer is someone who looks in the mirror, sees their face, then goes away and forgets what he looks like. What? But a doer, apparently, looks in the mirror, then goes away remembering his face, and that makes all the difference… And for me, the meaning gets lost in the interpretation.
But, as I was reading it this time, God started walking me backwards through this passage to bring clarity to what it means. Verse 25 tells us that the mirror we are looking into is "the perfect law, the law of liberty." That is the gospel. The Gospel is the mirror we are looking into and it reflects to us who we are in Christ, not who we are in the flesh.
When I think about my natural face, I know what I look like long after I walk away from the mirror. But that is because I pass by mirrors regularly, whether it's while driving in the car, or walking through a hotel hallway. In our culture, mirrors are everywhere, regularly telling us who we are. That is what the Gospel is intended to do for the Christian. It is supposed to be set up in our lives as a regular reminder of who Christ says we are. We are supposed to see ourselves in it, and walk away remembering.
But, again, what does a looking in a mirror and seeing who we are have to do with 'hearing' versus 'doing'? Well, as I re-read this passage, I noticed that verse 22 starts with the word, "but," which means we must look back to the paragraph before it. So we look at verse 21, which says, "therefore put away all filthiness and rampant wickedness and receive with meekness the implanted word, which is able to save your souls."
It is here that we start to see the difference between hearing and doing the word. I think that to understand that difference is to understand what "implanted word" means. See, James doesn't say "receive with meekness the spoken word" or even "the incarnate word," which would mean Jesus. Rather, he calls it "implanted." That means that this word isn't something we just hear or accept as true, but it is something that goes into us and changes us from the inside out.
In this verse I read a basic understanding of what it means to be born again. First you repent – "put away all filthiness and wickedness" – and then you turn to God in a new life purchased by Christ. This new life is sealed with the Holy Spirit who dwells in you, and who, according to John 14:26, "will teach you all things and bring to your remembrance all that I have said to you." So God's Spirit is "implanted" in you bearing the word of God.
This is exactly what God meant when He promised back in Jeremiah 31:33-34, "this is the covenant that I will make with the house of Israel after those days, declares the LORD: I will put my law within them, and I will write it on their hearts. And I will be their God, and they shall be my people. And no longer shall each one teach his neighbor and each his brother, saying, 'Know the LORD,' for they shall all know me, from the least of them to the greatest, declares the LORD. For I will forgive their iniquity, and I will remember their sin no more."
At this point, my mind is being blown. God fulfilled his Old Testament promise to make us His people, and He does so by putting inside us His Spirit and His word.
I'm reminded of the Samaritan woman who asked Jesus where is the appropriate place of worship and Jesus answers that true worshippers will worship "in Spirit and in truth" (John 4:24) The Gospel message tells us that when we repent and come to God, He gives us new life and places within us His Spirt and His Truth!!! He has recreated us to be the true worshippers of God! This new identity is what we are looking at in the metaphorical mirror, but too many of us walk away and forget that anything is different!!!
That isn't all, though. That tells us our identity has changed, but it still doesn't fully tell us what it means to be a "doer" of the word, and for too many of us, being a "doer" will drive us out of the grace of God and into a life of legalism, trying to fulfill all the commands of God.
But then I noticed that verse 21 starts with "therefore," which again, means we must go back to the previous verses and see what's going on. So in James 19-20 we read, "Know this, my beloved brothers: let every person be quick to hear, slow to speak, slow to anger; for the anger of man does not produce the righteousness of God."
My mind when crazy as I read this. There's the other half of what the indwelling word accomplishes. It produces in us the righteousness of God! Something the anger of man, or any other action of man is incapable of producing. So then being a doer of the word means that we live our lives every day with this understanding: "(God) made him to be sin who knew no sin, so that in him we might become the righteousness of God" -2 Corinthians 5:21
When we look in the mirror of the Gospel to see who we are, it reminds us that God first and foremost took our sin and guilt and placed it on Christ, and took Christ's righteousness – the righteousness of God – and placed it on us. Then, so that we could live a life walking in that righteousness, he placed His Spirit and His word inside us – the Spirit and Truth.
What we see in that mirror is that we are not who we used to be. We have been redeemed and restored. "The old has passed away; behold, the new has come" (2 Cor. 5:17).
So what does it mean to be a doer of the word? It means to walk away from that mirror  remembering what we look like; to walk away and live out this new identity. Stop living like you aren't a child of God. Stop living life without faith. Stop trying to manipulate and leverage your way through life, and instead, every day, surrender yourself to God in worship as His child – in your job, in your family, in "whatever your had finds to do." When we surrender to Him, He will take care of everything. And when we do that, not only will we be changed, but the world will changed around us.