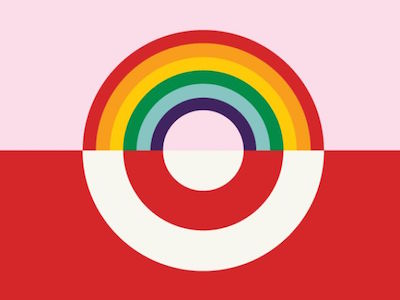 As a Christian, I wrestle heavily with the sin of our culture. Being politically minded, and this being an election year, my grief in this season is magnified. Even more so, I am burdened when I see the harm this deceitful and dark atmosphere has on individuals that God loves and died to rescue. One timely example is the rapid, and at times violent, movement made to normalize gender dissociative disorders as natural and genuine.
Even amongst some evangelicals there is a movement to embrace transgenderism as a beautiful and even God-ordained thing, for the sake of loving people well. The problem is, though, in doing so, we actually distance ourselves from the true and revealed nature of God in His word and we reject the idea that He had a perfect plan in creating men and women with separate and distinct features and traits.
Please hear my heart, I don't hate transgendered people. I really do feel a burdening love for them which, at my core, desires them to be made whole and feel the deep, internal truth that they have been fearfully and wonderfully made by a God who wants to be close to them. At the same time, I struggle as an evangelist with any strategy of "love" which denies God's truth and design. This is a deep issue, which needs much prayer and for the prophetic voices of this generation to begin speaking into.
Here is what I cannot get behind as a Christian. I cannot get behind any movement that boycotts the dark world because it won't cater to us and our beliefs.
Dear Family: I'm Boycotting Your Boycott
Can I sincerely ask when it became the job of a business, such as Target, which has never claimed to be a Christian owned or led company, to be the ones proclaiming truth and morality to the world? I know they aren't allowed to say "Merry Christmas." They don't sell Veggie Tales. They don't have pop-cultural Christian music or clothing. And now they have the audacity to not take a Christian stand on bathrooms and gender. But is that a reason to boycott them?
I don't know when we started getting things backwards, but… I'm pretty sure that it is the job of the believer TO TAKE THE GOSPEL INTO DARK PLACES… not to boycott them.
Testimony Time
Thinking about this reminds me of when my friend and ministry partner, Bobby Mann, came for my wedding last year, and while waiting for me to pick him up from Starbucks, went wandering around the Target complex in Odessa. While walking around the store, he came across a Target employee with a bandage on his wrist. Stirred that the Holy Spirit might actually want to make God's presence known — yes, at Target — Bobby stalked him around the store for a bit before approaching him in the parking lot as he pushed carts back into the store.
The young man had slipped while mopping the store and hurt himself, so in order to work he had wrapped it up with an Ace bandage and was taking pain meds regularly. Bobby explained to him that he was a Christian, and believed God would heal his wrist. With the guy's consent, Bobby prayed for him. The first prayer showed a little improvement. A second prayer made a huge difference. And a third prayer removed all pain from this man's hand and wrist. Bobby then shared a little bit about God's love with the man, who said he was a Christian, and then left.
What would have happened, though, if Bobby decided he can't take God's love into that store because the store itself has policies which reflect a different worldview?
Newsflash: The World Doesn't Believe Like Us
We have to be willing to take the good news, in word and deed, in love and in truth, into the darkest places in the world! If we can't be Christian and go into Target, what hope is there for places like North Korea or the Middle East? You know they kill us there, right? Target just says that people struggling to know who they are can use whichever toilet makes them comfortable.
What happens if your willingness to push through your own discomfort in public places means someone else has the opportunity to encounter the God who created them, and they find out who they really are in Him?
So, Christian, please stop boycotting the lost world. It isn't helping the Kingdom of God.