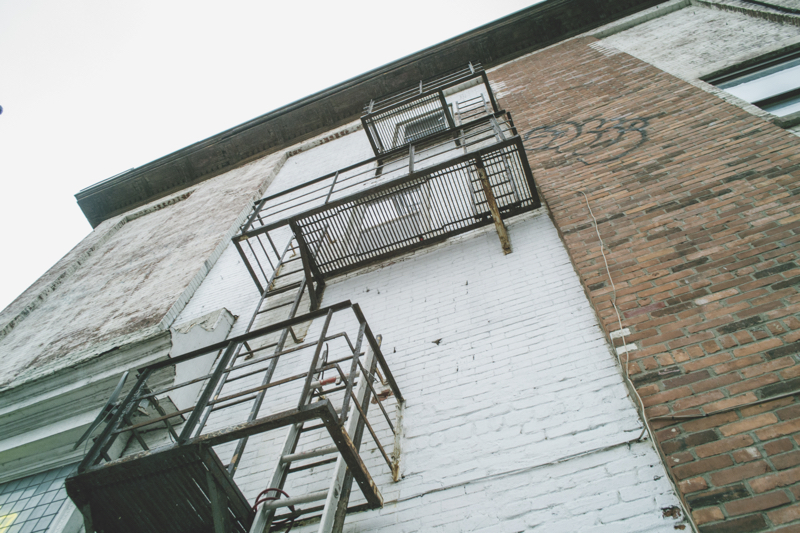 To set the stage for a discussion on receiving "promotions" from God in ministry and His Kingdom, we must first recognize this undeniable fact: within Christian leadership there are two chronic problems in the body of Christ today. These are criticism and jealousy.
Criticism creeps in when someone does ministry differently than we think they should be doing it or their ways are not up to our standards and preferences. It may be because their ministry isn't doing as well as our own, and therefore we think they haven't figured out what we have, or it may be because their ministry is thriving and growing, and as ours is not doing as well, so we assume they must not really be as faithful to the gospel as we are, and are simply entertaining people to draw a crowd.
Jealousy, on the other hand, comes when someone has something we think we deserve more than they do. Maybe its invitations to speak at prestigious events, or public recognition they receive from the community, media, or internet traffic. It could be as small as them raising their support for their small mission field assignment quicker than you are. It can hit us at all levels.
Both of these problems are deadly. They show different sides of a judgmental spirit in us which seeks to break unity in the universal body of Christ, thereby hindering the fulfillment of God's gospel commission.
First of all, we have to realize that jealousy and criticisms among ministers are not a new thing. Just look at the disciples. They were constantly arguing about which one is greater (Luke 22:24; Matthew 18:1), and seeking an opportunity to sit at Jesus' side when the Kingdom is fully come (Mark 10:37), while also trying to hold down those who were not one of the group (Mark 9:38-40). These were issues then, just as they are now, and they were issues that Jesus immediatly sought to correct in them.
Secondly, though, if we are honest, we must all admit that this isn't just an "out there" problem. The truth is we have these tendencies occasionally.
Yesterday I had lunch with my pastor, a church planter from Tennessee, his associate pastor, and another minister currently in seminary. In the course of conversation there was name-dropping of ministers we associate with, or would like to. There was some talk of church sizes. You know, all of the normal minister-to-minister conversation stuff. I am not downplaying that it was an enjoyable lunch.
However, if I am honest about encounters like these, it is sometimes too easy for me to look at all the good things God is doing in someone else's life and ministry and want Him to do it for me. Now, that isn't my heart 99% of the time. The truth is, most of the time I don't even think to look for self-promotion. I want people to see Jesus, not me. Yet sometimes when I am feeling like things aren't going the way they are supposed to, or at least as good as they could be, the jealousy bug creeps in.
As I began to pray about this issue and ask God, how should we protect our hearts from jealousy in the Kingdom of God, He showed me a few key things that are vital to not only preventing criticism and jealousy from taking root, but also key in us receiving legitimate promotions in our ministries from the Lord.
1. Intimacy
John 15:4 — Abide in me, and I in you. As the branch cannot bear fruit by itself, unless it abides in the vine, neither can you, unless you abide in me.
If we really want to fulfill our destiny that God has created us for (Ephesians 2:10), we won't find it by looking at what other ministers are doing and how God is using them. Instead, we must look only to God and see what He wants to do in us. It is in intimacy with Him that we find out who we are and what we are called to do. (Check out this video I did on "the heart of intimacy.")
2. Faithfulness
Luke 16:10 — "One who is faithful in a very little is also faithful in much, and one who is dishonest in a very little is also dishonest in much.

Luke 12:48 — …Everyone to whom much was given, of him much will be required, and from him to whom they entrusted much, they will demand the more.
Once we have been in the secret place and received our individual assignments from the Lord, the key to receiving more opportunities in ministry, and bigger assignments from the Lord is that we are first faithful in what He has called us to today. It is great to dream about the future and ask God to give you big visions for where He is taking you, however, we cannot pursue the future so much that we neglect His directions for today.
Faithfulness in us today builds a trust in us in the Kingdom of God that we will be faithful with more!
3. Honor
Matthew 10:41 — The one who receives a prophet because he is a prophet will receive a prophet's reward, and the one who receives a righteous person because he is a righteous person will receive a righteous person's reward.
The reason the enemy stirs us up to jealousy and criticism in the first place is because when we honor what the Lord is doing in others, it opens up a supernatural path for Him to do the same things in us. The devil hates this idea and so he tries his best to prevent it.
To me, this fact is the most interesting reality concerning jealousy! We get jealous because we want what they have, yet the Bible teaches that the way God intends us to receive what they have is by first honoring the fact that God is doing it with them! Jealousy and criticism are the Devil's sinful alternative to God's calling on us to show honor. Romans 12:10 actually teaches us that if we want a competition in the Kingdom of God it is to "outdo one another in showing honor."
I believe it is time for the church to seek unity and honor, for building up and reaching out, rather than criticizing and giving into jealousy which tears down and only looks inward. Will you join me in fighting these judgmental spirits in yourself, and let's seek to find intimacy with the Lord, be faithful in whatever He calls us to do, and to honor His work in others. Then we can celebrate together as He promotes each of us upward in HIs timing for the sake of the Kingdom of God.